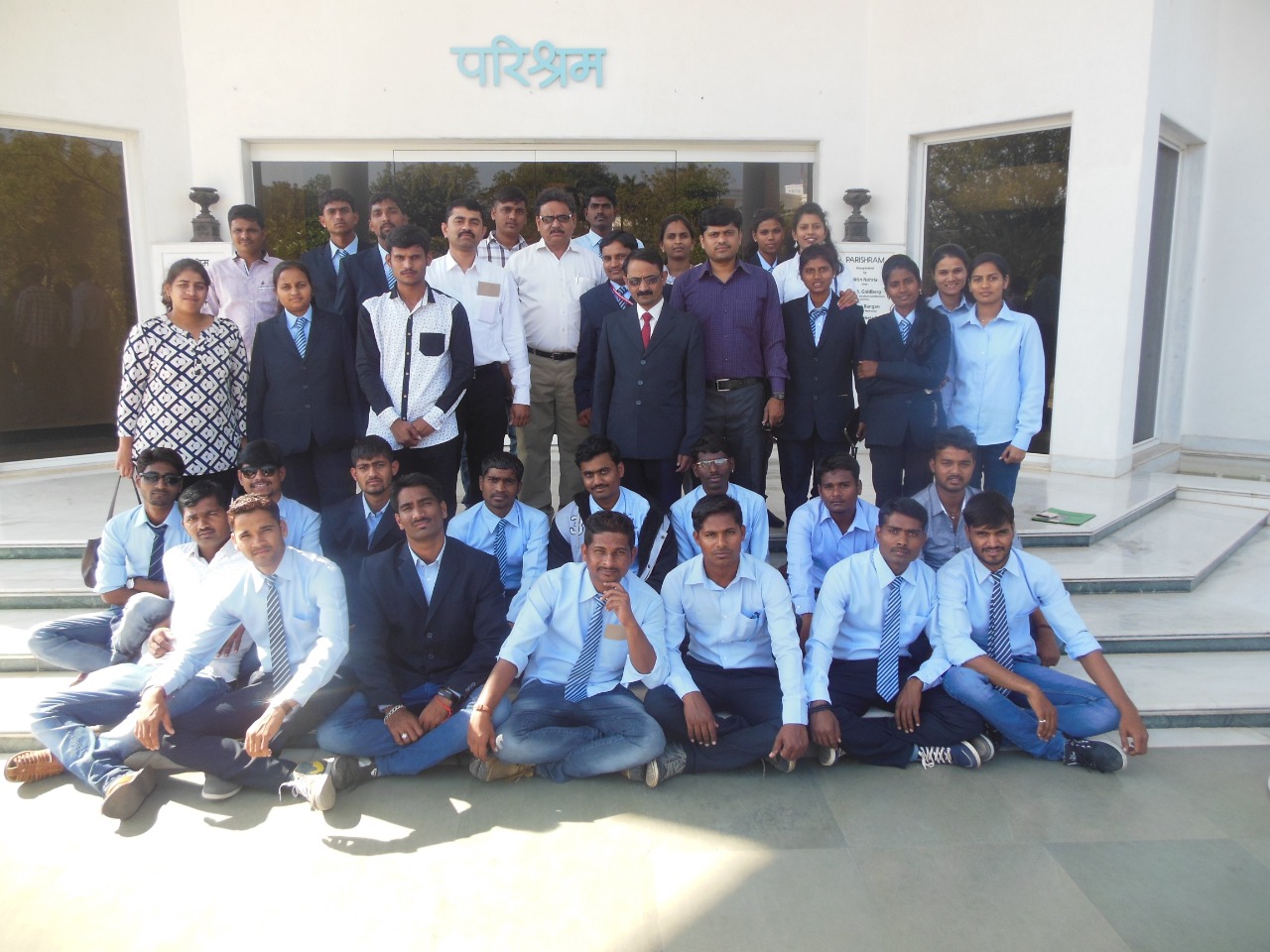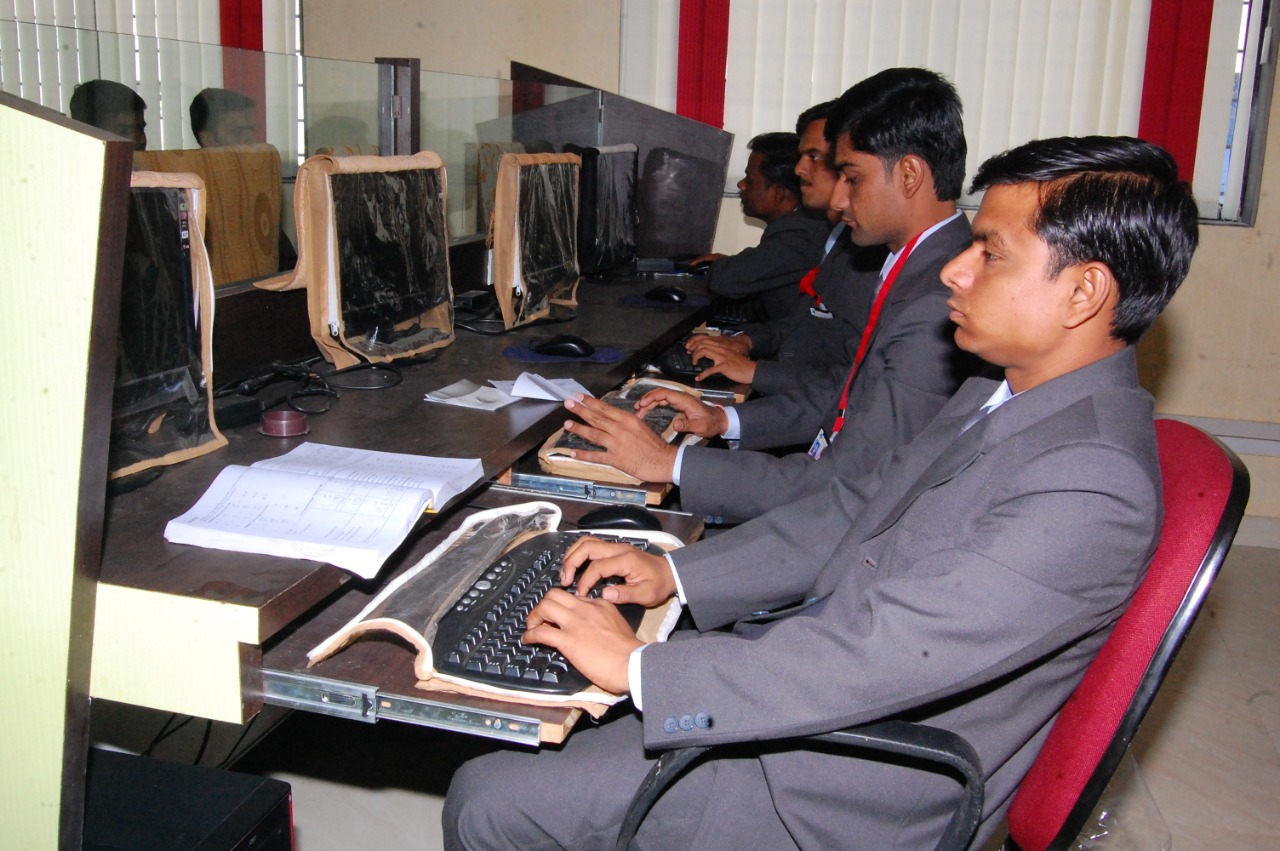 We started Master of Business Administration in the year 2009. From the inception it is been aimed to facilitate and support rural graduates to fulfill their ambitions of higher education and lead successfully in the field of Management. correspond to this; the institute has settled dedicated building, library, computer lab, T & P cell along with well experienced and dedicated faculty members with strong commitment to develop candidates as per expectation of corporate world. Resulted to this we have successfully established a benchmark of reputed institute in the north Pune region.
| Department Name | Intake | DTE Code |
| --- | --- | --- |
| Master of Business Administration | 120 | 663510010 |
Vision
---
To impart quality professional education with adequate management skills in view to develop enterprising business professionals who make valuable contributions to the business and society at large.
Mission
---
To create business professionals by:-
• Excelling consistently to provide quality management education.
• Inculcating professional and ethical values among budding leaders and entrepreneurs,
• Blending them with knowledge skills and attitudes to face global challenges.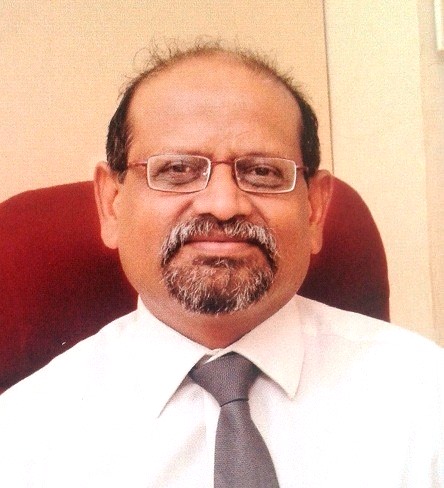 Welcome & Greeting from SGOI, FOM!
Management course relate to study of managerial competencies which are the basic
foundations needed for corporate career. At Samarth Group of Institutions, Faculty
of Management, we would try to inculcate this pragmatic wisdom among our
students. The passion for these management specializations and for the industry
should drive them to do something 'Outstanding'. The biggest block is learning
orientation. This learning curve should be positively directed. We all know that
"Success depends not on ideas, but on converting ideas into actions", hence
influencing these students to be creative on ideas is not enough. We have
developed different forums for them to contribute and cultivate clusters required
for a manager. To state few, 'Professional training cell' deals with desired
managerial skills and competencies, while 'Samarth Consultancy' shall influence
them to be entrepreneur. Our regular 'Corporate Training' focuses on abilities
which corporate sector needs and 'Business Training' for entrepreneur abilities.
To substantiate above our batches continuously being get placed in various reputed
companies over the years. On the other hand our ignited students, who have started
various enterprises on their own with optimum support by Samarth. 'The action
speaks'; hence we keep the trust in our actions. Our real goal is to mobilize,
galvanize and channelize student's activities for their better future.
Prof.Sawant R.V.
Director
SGOI COE&FOM, Belhe.
| DTE Choice Code | Course Offered | Sanction Intake |
| --- | --- | --- |
| 663510110 | Master of Business Administration (MBA) | 120 |
Specializations offered:
The following specializations shall be offered as MAJOR / MINOR:
1. Marketing Management (MKT)
2. Financial Management (FIN)
3. Human Resources Management (HRM)
4. Operations & Supply Chain Management (OSCM)
5. Business Analytics (BA)
The following specializations shall be offered ONLY as MINOR
Specializations:
1. Rural & Agribusiness Management (RABM)
2. Pharma & Healthcare Management (PHM)
3. Tourism & Hospitality Management (THM)
4. International Business Management (IB)
PEO/PSO/PO
---
Program Educational Objectives (PEO's)
---
PEO1: Graduates of the MBA program will successfully integrate core, cross-
functional and inter-disciplinary aspects of management theories, models and
frameworks with the real world practices and the sector specific nuances to provide
solutions to real world business, policy and social issues in a dynamic and complex
world.
PEO2: Graduates of the MBA program will possess excellent communication
skills, excel in cross-functional, multidisciplinary, multi-cultural teams, and have
an appreciation for local, domestic and global contexts so as to manage continuity,
change, risk, ambiguity and complexity.
PEO3: Graduates of the MBA program will be appreciative of the significance
of Indian ethos and values in managerial decision making and exhibit value
centered leadership.
PEO4: Graduates of the MBA program will be ready to engage in successful
career pursuits covering a broad spectrum of areas in corporate, non-profit
organizations, public policy, entrepreneurial ventures and engage in lifelong
learning.
PEO5: Graduates of the MBA program will be recognized in their chosen fields
for their managerial competence, creativity & innovation, integrity & sensitivity to
local and global issues of social relevance and earn the trust & respect of others as
inspiring, effective and ethical leaders, managers, entrepreneurs, entrepreneurs and
change agents.
---
Program Outcomes (PO's)
---
A graduate of the Master of Business Administration Program will demonstrate-
Generic and Domain Knowledge – Ability to articulate, illustrate, analyze, synthesize and apply the knowledge of principles and frameworks of management and allied domains to the solutions of real-world complex business issues.
Problem Solving & Innovation – Ability to Identify, formulate and provide innovative solution frameworks to real world complex business and social problems by systematically applying modern quantitative and qualitative problem solving tools and techniques.
Critical Thinking – Ability to conduct investigation of multidimensional business problems using research based knowledge and research methods to arrive at data driven decisions.
Effective Communication – Ability to effectively communicate in cross cultural settings, in technology mediated environments, especially in the business context and with society at large.
 Leadership and Team Work – Ability to collaborate in an organizational context and across organizational boundaries and lead themselves and others in the achievement of organizational goals and optimize outcomes for all stakeholders.
Global Orientation and Cross-Cultural Appreciation: Ability to approach any relevant business issues from a global perspective and exhibit an appreciation of Cross Cultural aspects of business and management.
Entrepreneurship – Ability to identify entrepreneurial opportunities and leverage managerial & leadership skills for founding, leading & managing startups as well as professionalizing and growing family businesses.
Environment and Sustainability – Ability to demonstrate knowledge of and need for sustainable development and assess the impact of managerial decisions and business priorities on the societal, economic and environmental aspects.
Social Responsiveness and Ethics – Ability to exhibit a broad appreciation of the ethical and value underpinnings of managerial choices in a political, cross-cultural, globalized, digitized, socio-economic environment and distinguish between ethical and unethical behaviors & act with integrity.
Life Long Learning – Ability to operate independently in new environment, acquire new knowledge and skills and assimilate them into the internalized knowledge and skills.
---
Program Specific Outcomes (PSO's)
---
Students are expected to know and be able –
To inculcate demonstrable competencies suitable to specializations of management and required to be effective and efficient in competitive environment of career.
To nurture students physically and mentally and make them ready to face challenges of work-life.
To inject values, ethics and compassion for society amongst transform the student into responsible citizen of country.
Master of Business Administration
Faculty
---
Sr
Photo
Name
Designation
Exp Teaching
Exp Industry
Qualification
Profile
1
Prof.Sawant R.V.
Director
12 Yrs
22 Yrs
B.pharm, MA (Economics),MMS(MKT)
 

Profile

2
Dr.Bhaskar M.P.
Associate Professor
12 Yrs
2 Yrs
B.com, MBA (HRM),Ph.D

Profile

3
Prof.Darade R.
Asst.Professor
9 Yrs
2 Yrs
B.com, MBA (Marketing)
 

Profile

4
Prof.Tajane S.M.
Asst. Professor
7 Yrs
2 Yrs
BBA, MBA (Finance & Marketing)
Profile
5
Prof.Bhambure S.V.
Asst. Professor
3 Yrs
NIL
BBA, MBA (HRM)
 

Profile

6
Prof.Dahale K.A.
Asst. Professor
2 Yrs
NIL
BBA, MBA (Finance)

Profile
• Faculty Achievements:
Prof. Dr. Mahesh P. Bhaskar: –
 Earned Copyright for Parallel Extension of Hierarchy of Needs theory
 Awarded Ph. D. in HRM in the year 2018
 Qualified SPPU SET exam held in April 2017.
 Appreciated by SPPU for distinctive work as 'Student Welfare Officer' for the period 2015-16 to 2017-18.
 Appreciated by SPPU for distinctive work as 'Student Welfare Officer' for the period 2012-13 to 2014-15.
 Participated in 'Innovation-2013'
 Completed Minor Research Project by SPPU in the period 2012-14.
Prof. Rustum H. Darade
 Represented on behalf of SPPU's in the 'State Level Avishkar Competition' held at Jalgoan in 2014.
 Completed Minor Research Project by SPPU in the period 2012-14.
 Ongoing Minor Research Project by SPPU for the period 2016-18.
Grants received under Faculty Research Project
| | | | | |
| --- | --- | --- | --- | --- |
| Faculty Name | Topic | Funding Agency  | Amount Sanctioned | Project Year |
| Prof. Dr.Mahesh Bhaskar | Assessing Marketing Needs of SHG' Products & Services with reference to Ahmednagar district. | Savitribai Phule Pune University | 150000/- | 2012-14 |
| Prof. Rustum H Darade | Bridging up the pyramid through social Entrepreneurship by mobilizing the available resources in Parner Taluka (EEG Model) | Savitribai Phule Pune University | 175000/- | 2012-14 |
| Prof. Rustum H Darade | To Study the long term impact of drought on the farmers socio-economic status in Parner taluka of Ahmednagar district.(2005-2015) | Savitribai Phule Pune University | 180000/- | 2016-18 |
•Research Publication by Faculty
| | |
| --- | --- |
| Particulars | No.  |
| Book Published | 02 |
| Research papers in National and International Journals/ conferences | 18 |
    Eligibility Criteria for Admission of MBA –
ü Minimum 50% marks for OPEN category / 45% marks for OBC, SBC, SC, ST, NT categories in any discipline Bachelor's degree.
OR
Appeared for the final year examination of Bachelor's in any discipline
And
ü
Valid score of
one of following entrance exam-
o

  
MAH MBA/ MMS CET
o

  
CAT Entrance Exam (IIMs),
o

  
CMAT Entrance (AICTE),
o

  
MAT MBA Entrance Exam (AIMA),
o

 
XAT Entrance Exam (XLRI).
·      Required Documents for MBA Admission
·           S.S.C. Mark Sheet / Passing Certificate.
·          H.S.C Mark Sheet / Passing Certificate / Equivalent Diploma.
·         Graduation Degree Mark Sheet / Passing Certificate.
·          Domicile Certificate / Birth Certificate / School Leaving Certificate.
·          Nationality Certificate / Birth Certificate / Passport.
·         College Allotment Letter form DTE.
·          Entrance Test: Score card of respective exam.
·          DTE ARC Acknowledgement.
·         Caste Certificate / Tribe Certificate (SC, ST, OBC, DT/VJ, NT & SBC Category).
·          Caste Validity Certificate (SC, ST, OBC, DT/VJ, NT & SBC Category).
·          Non-Creamy Layer Certificate (For SBC, VJNT & OBC Category).
·         Valid Income Certificate
·         Two Latest Passport Size Photographs.
·          Graduation Degree Transfer / Leaving Certificate.
·          Migration Certificate for Other than Savitribai Phule Pune University Candidates.
·          Aadhar Card Copy & Aadhar Linked Nationalized Bank Account
Fees Structure-
| | | | |
| --- | --- | --- | --- |
| Sr. No | Academic Year | Course | Total Fees |
| 1 | 2021-22 | M.B.A. | 78,000* |
NOTE: – Government scholarships are available for candidate admitted through DTE-CAP rounds.
1.     100% Scholarship for SC, ST, DT/VJ, NT & SBC Category.
2.     50% Scholarship for EBC candidates (Open/General Category).
3.     50% Scholarship for OBC Category.
Summer Internship Project (SIP) Guidelines-
At the end of Second Semester each student shall undertake a Summer Internship Project. It is mandatory for the student to seek advance written approval from the faculty guide and the Director of the Institute about the topic and organization before commencing the SIP.
The SIP may or may not have a Functional Focus, i.e. the student may take up a SIP in his/her intended area of specialization or in any other functional area of management. Ideally the SIP should exhibit a cross-functional orientation.
SIP can be carried out in a Corporate Entity / NGO / SME / Government Undertaking / Cooperative Sector.
SIP may be a research project – based on primary / secondary data or may be an operational assignment involving working by the student on a given task/assignment/project/ etc. in an organization / industry.
Each student shall maintain a SIP Progress Diary detailing the work carried out and the progress achieved on a daily basis.
The student shall submit the SIP Progress Diary along with the SIP Report.
The learning outcomes of the SIP and utility of the SIP to the host organization must be specifically highlighted in the formal evaluation by the company guide.
The SIP report must reflect 8 weeks of work and justify the same. The SIP report should be well documented and supported by –
Institute's Certificate
Company Certificate
Executive Summary
Organization profile
Outline of the problem/task undertaken
Research methodology & data analysis (in case of research projects only)
Relevant activity charts, tables, graphs, diagrams, AV material, etc.
Learning of the student through the project
Contribution to the host organization
References in appropriate referencing styles. (APA, MLA, Harvard, Chicago Style etc.)                                                        ·


Syllabus 2019 Pattern

http://collegecirculars.unipune.ac.in/sites/documents/Syllabus%202019/Forms/AllItems.aspx
Sample Code
Students Achievements:
Awarded Appreciation letter to Ms. Arti Rode (2018 Batch) by Junnar Taluka Palak Sangh for Best Academic Performance in year.
Winner of 'HR case study' competition organized by Pace Career Academy, Gurgaon in year 2017-18.
Winner team (Poonam Patil & Durga Dahifale' in 'Zonal Level Avishkar-2013' Competition.
Participated team (Ms. Snehal Unde & Ms. Pratiksha Gunjal' in 'State Level Avishkar-2012' Competition.
Winner of zonal level Avishkar 2 times in student category (2012, 2013).
Winner of university level Avishkar 1 time in student category (2012)
Represented Savitribai Phule Pune University in state level Avishkar competition in student category (2012).
Alumni Achievements:
Awarded 'Best Employee of the year 2018' to Alumni Arun Dawbhat (2016). He works as Branch Managar at HDFC, Pune.
Alumni Madhri Thakare (2015) works as 'Dy. Manager-Research & Data Analytics' at Tamohara Inve.
Alumni Shivkant Kadbin (2015) works as 'Asst. Manager' at Reliance Home Finance.
Alumni Prakash Andhale (2014) works as Branch Manager at Bandhan Bank, Pune.
Alumn Kalyani Dandale (2013) works as Team leader at TCS.
Appreciated for 'Best Performance' as a team leader to Alumni Mr. Shrikant Dange (2013).
Alumni as Entrepreneurs / Traders
No

Name of Student

Venture Name

Batch 

Nature of Firm

1

Ravi Gunjal

R K Tractors

2012-13

Agriculture

2

Ashish Labde

Nutribust Pharma.

2012-13

Pharma

3

Mahendra Jore 

Jore & Co.

2013-14

Construction

4

Amol Gat

Prachi Plastic

 

Plastic Industry

5

Vishal Pimode

Shetkari Krushi Seva

2013-14

Agriculture

6

Purushottam Sarkale

Mahalaxmi Masale

2013-14

Pharma

7

Ravikiran Giri

Yash Fashion Hub

2013-14

Retail

8

9

Tushar Kurhade

Nilam Bhambere

Jatra Hotel

Sapphire 

2014-15

2014-15

Hoteling

Training

10

Shivaji Varal

Style Optics

2014-15

Optics

11

Manish Jadhav

 

2014-15

Retail

12

Nanda Shinde

Swadishtya Masale

2015-16

FMCG

13

Nandkumar Date

Swami Travel

2015-16

Hoteling

14

Ashitosh Atkari

Agri. Produce

2016-17

Agriculture

15

Datta Yewale

Samarth Food

2016-17

Food Processing

16

Siddharth Balsaraf

Agriculture Services

2017-18

Agriculture
Empty tab. Edit page to add content here.
a. Syllabus :
http://collegecirculars.unipune.ac.in/sites/documents/Syllabus%202019/Forms/AllI
tems.aspx
b. EXAM form :
http://exam.unipune.ac.in/Pages/ExamFormsOnline.html
c. Online Result :
http://exam.unipune.ac.in/Pages/results.html
d. Study Material:
https://books.google.com/
e. EBC & scholarship Form:
https://mahadbtmahait.gov.in/
f. Anti-ragging form:
https://www.antiragging.in/
Empty tab. Edit page to add content here.